---
---
---

Minimum age 12
---
For a longer ride on the day why not enter our Southend 54 Mile Sportive
---
Join us on

---



Essex and Suffolk Water have again agreed to
supply the bottled water for the Bikeathon

Each 500ml bottle of bottled tap water contains a quarter
of the daily amount of water recommended for an adult.

The tap water has gone through 69 tests to guarantee the quality

Drinking enough water improves concentration
50 glasses of tap water costs around ONE PENNY
Tap water is a healthy, calorie free drink
When you are thirsty you concentrate 13% less
Water regulates your body temperature
Drinking enough tap water improves the look and feel of you skin
You need to replace water lost through sweating, breathing & urination
Think healthy - drink eight glasses of tap water every day

Clearly thirst class

Be a Marshal. You get a fetching Hi visibilty Tabard to wear.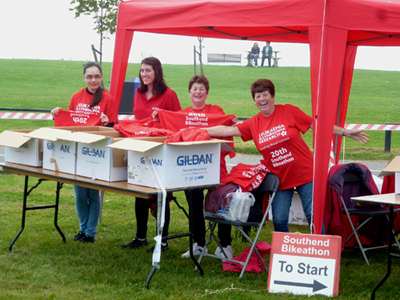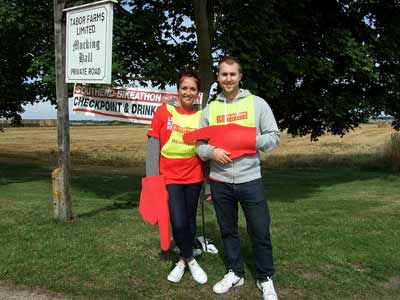 ---

Top professional cyclist Alex Dowsett said:
"I have lost count of the number of helmets I have shattered in falls from bikes.
They are absolutely essential for all cycle users but still you see many people riding without them."


---
Heather Dryden's Bikeathon pictures
Please put your photos from the Bikeathon in our Flickr group
or share them on Facebook.
See Flickr
---
Southend Bikeathon

from above

By Mick Coulter
---
You may have noticed our charity has changed its name. See the reason
---
Every penny you raise in sponsorship goes to Bloodwise
---
---
The Southend Bikeathon is run by the Southend Branch of Bloodwise
© Southend Bikeathon 2015.